Gavin Clarke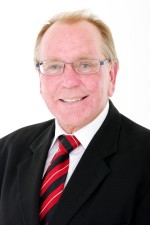 Real Estate Specialist
Gavin is a dedicated Real Estate professional who is passionate about marketing property and enjoys working in the Murraylands and Mallee area. 
Gavin commenced his real estate career in the Adelaide Hills in 1995, in 1996 moved to a prominent Real Estate agency in the Clare Valley. Since   joining Elders Real Estate Murray Bridge in March 2003, Gavin has been successfully selling residential, commercial, vacant and rural land throughout the Murray Bridge,  Barossa,  Murraylands and Mallee area.
Being success orientated, with extensive sales experience has seen Gavin consistently recognised within the Elders Group, with many sales awards in the top level for Elders South Australia.
Elders Real Estate is instantly recognisable and offers local and national exposure with some of the finest selling strategies and tools available in the real estate industry.
Gavin prides himself on his commitment to his clients which reflects in his ability to achieve their desired sales result.
08 8531 9228
08 8531 0130
0417 859 733
Gavin's Awards

Silver Award for Sales Excellence Oct - Dec 2011

Silver Award for Sales Excellence April - June 2012

Gold Award for Sales Excellence July - Sep 2012

Silver Award for Sales Excellence Jan - March 2013

Silver Award for Sales Excellence April - June 2013

Silver Award for Sales Excellence July - Sept 2013

Gold Award for Sales Excellence Jan - March 2014

Elite Award for Sales Excellence April - June 2014

Platinum Award for Sales Excellence Oct - Dec 2014

Gold Award for Sales Excellence Jan - March 2015

Elite Award for Sales Excellence April - June 2015

Gold Award for Sales Excellence July - Sep 2015

Elders 10 Years Service

REISA 10 Years Membership

SA TAFE Certificate